Château Saint-Maur, a winegrowing estate in the heart of the Gulf of Saint-Tropez, in partnership with Brasserie NEPO (69), has created this beer as a grand cru. Fresh, floral and elegant.
Brewed with French barley malt and the noble Hallertau hop, an ingredient of the finest quality. floral and fruity, reminiscent of white wine. This light, golden blonde ale has been crafted using know-how that gives it just the right amount of alcohol. balance between its malty, bitter side and a more refreshingly fruity. Its golden colour is achieved by the addition of Vienna malt, and its strong flavour is the result of top fermentation.
Available from wine merchants and restaurateurs in the Rhône (69).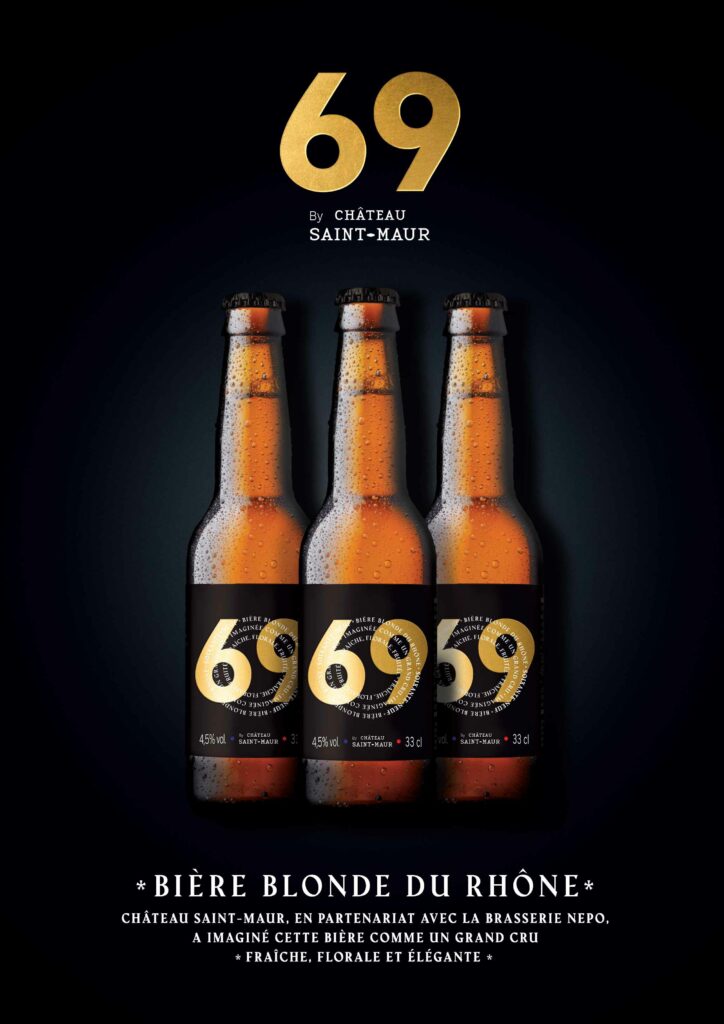 Alcohol abuse is dangerous for your health and should be consumed in moderation. Alcohol must not be consumed by pregnant women. PROHIBITION ON THE SALE OF ALCOHOLIC BEVERAGES TO MINORS UNDER THE AGE OF 18. PUBLIC HEALTH CODE: ART.L. 3342-1, L.3353-3