Epicurean Christmas
at Château Saint-Maur
FRIDAY 8 DECEMBER 2023
FROM 7PM TO 11PM
WINE BAR - APPETIZERS - LIVE MUSIC *
Join us for a warm, festive evening!
Château Saint-Maur Cru Classé is delighted to welcome you for a epicurean evening in the heart of its warm spaces. This unique evening promises gourmet highlighting truffle specialitiesall topped off with melodies singer and guitarist Léone Paz.
WHAT YOU RÉSERVE LA SOIRÉE
Our wine bar will be offering a selection of Domaines Roger Zannier wines to accompany these fine aperitif platters. 
 BONUS
On this special occasion, take advantage of a exceptional discount of 10% on our gift packs.
Book now to secure your place at this exclusive event!
 See you soon!
EVENING RATE *
30 per person, comprising a glass of our sparkling cuvée L'Oustaou de San Maur and an gourmet aperitif board to share.
* Limited places, by reservation only
+33 (0)4 94 95 48 48 chateausaintmaur@zannier.com
Consumption to be paid for on site.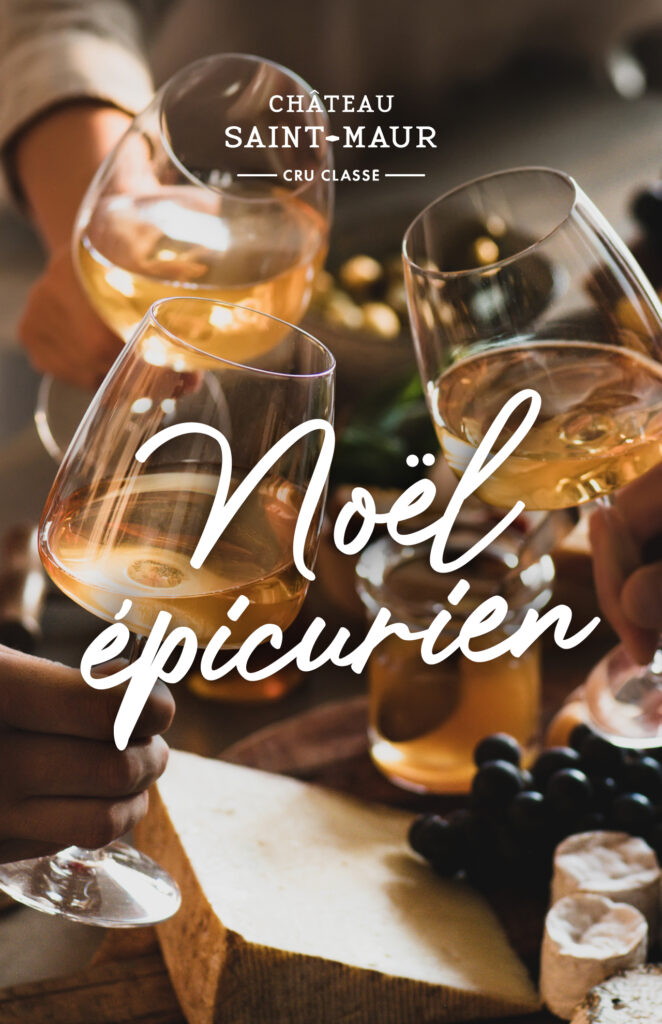 Alcohol abuse is dangerous for your health and should be consumed in moderation. Alcohol must not be consumed by pregnant women. PROHIBITION ON THE SALE OF ALCOHOLIC BEVERAGES TO MINORS UNDER THE AGE OF 18. PUBLIC HEALTH CODE: ART.L. 3342-1, L.3353-3