every Thursday evening
from 29 June to 7 September
From 7pm to 11pm
Treat yourself to a privileged moment on our terrace with its exceptional view of the village of Grimaud, punctuated by our live music groups.
(Re)discover our Château Saint-Maur Cru Classé wines and enjoy a wide range of culinary delights from the following chefs food trucks carefully selected for you.
Limited seating, by reservation only
+33 (0)4 94 95 48 48 chateausaintmaur@zannier.com
Admission free, drinks to be paid on the spot.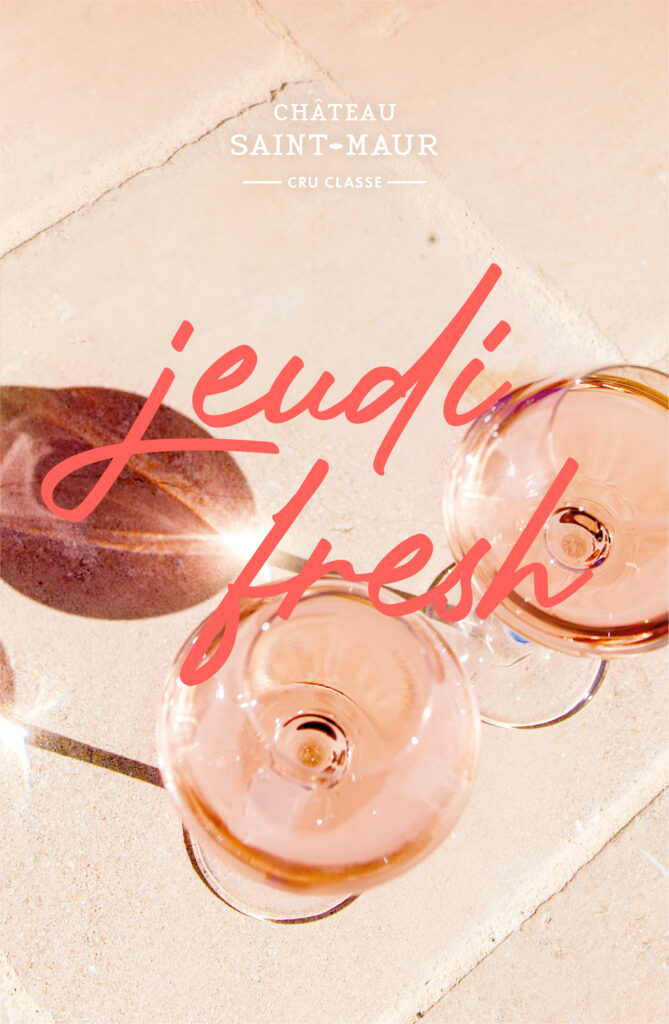 Musical group : Stephie et les Dixies (Gypsy jazz)
Foodtruck : Black Box Sushis (sushi, poke bowls)
Musical group : Covernow (Pop, Soul, Rock)
Foodtruck : Cook Truck (bruschettas, frozen yoghurts)
Musical group : Midi Six (Jazz, Swing)
Foodtruck : LF Foodtruck (pulled pork burgers, bagels)
Musical group : Akafunk (Blues, Soul)
Foodtruck : Pasta takeaway (fresh pasta, ravioli)
Musical group : Julien Pierson's Band (Rock)
Foodtruck : Cook Truck (bruschettas, frozen yoghurt)
Musical group : Miss Jake (Jazz, Blues, Soul)
Foodtruck : LF Foodtruck (pulled pork burgers, bagels)
Musical group : Pats Hill and the BB (Blues, rock)
Foodtruck : Black Box Sushis (sushi, poke bowls)
Musical group : Akafunk (Blues, Soul)
Foodtruck : Cook Truck (bruschettas, frozen yoghurt)
Musical group : Covernow (Pop, Soul, Rock)
Foodtruck : The Cheese Cantine (burgers)
Musical group : Swing du Sud (Gypsy jazz, Swing)
Foodtruck : Kasi Kasi (poke bowls, wraps, Thai salads)
Alcohol abuse is dangerous for your health and should be consumed in moderation. Alcohol must not be consumed by pregnant women. PROHIBITION ON THE SALE OF ALCOHOLIC BEVERAGES TO MINORS UNDER THE AGE OF 18. PUBLIC HEALTH CODE: ART.L. 3342-1, L.3353-3