In the vineyard and in the cellar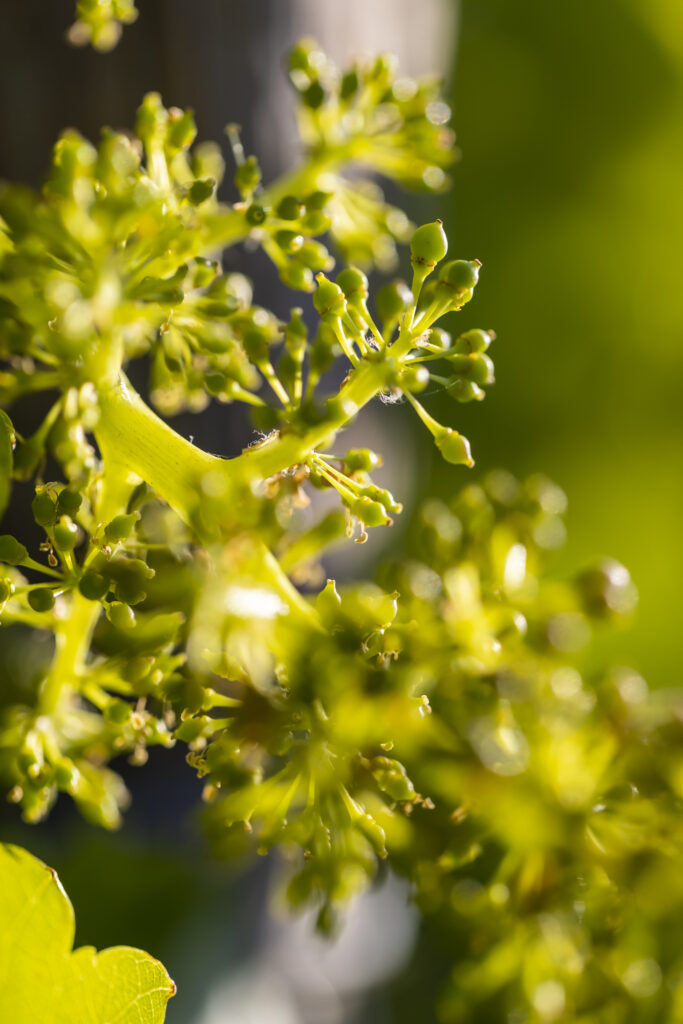 After the time of flowering, comes the time of setting, when the flowers of the vine that have been fertilized are transformed into grapes. In our plots, the berries appear under the beneficial effect of moderate heat and rain of the last few weeks.
This development will continue, and in July, our teams will be topping (cut off the ends of the branches), thin out the leaves to to aerate the bunches and proceed with the "green harvesting. The aim of this work is to contain the growth of the vine and to reduce the load of grapes per vine in order to concentrate quality on the bunches by promoting their maturation.