The first vintage 2021 rosé from Château Saint-Maur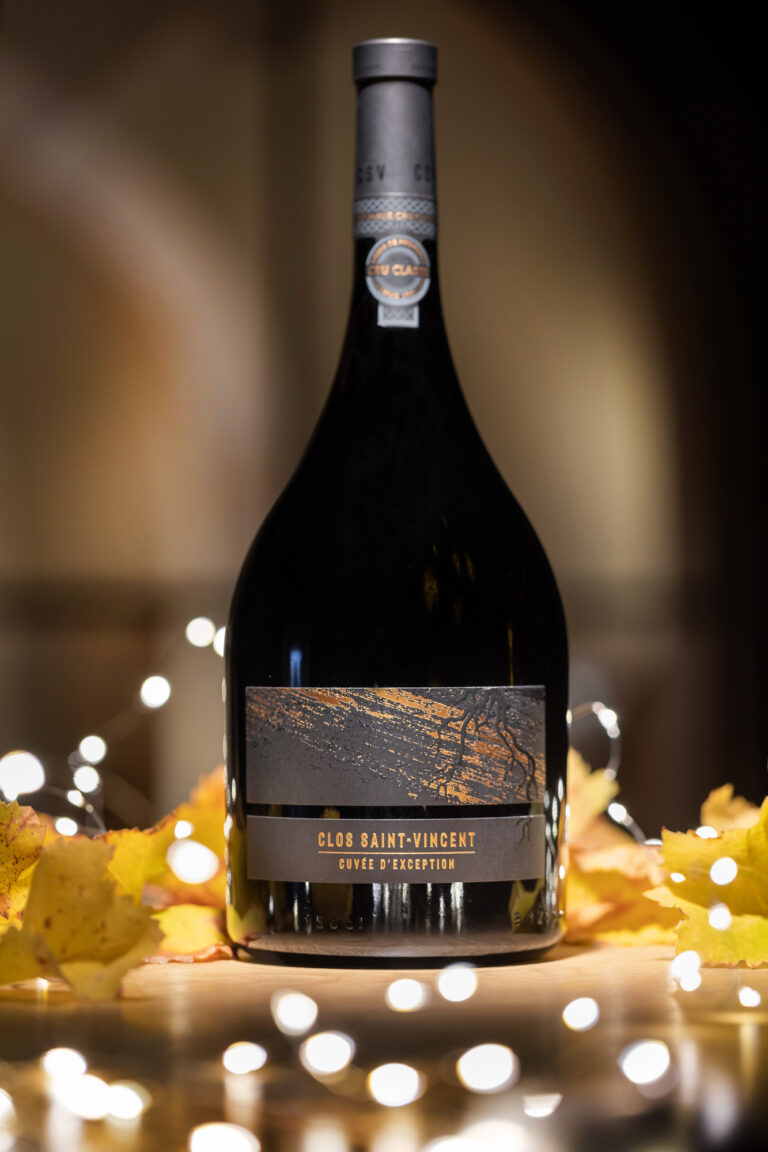 Available from 5 December 2021.
This rosé exceptional parcel is from our Clos Saint-Vincent parcel in Saint-Tropez which houses a chapel of the same name.
It is the first rosé, AOP Côtes de Provence Cru Classé, of the 2021 vintage to go out, but it is also the most rare.
Only 600 magnums roséall numberedwill be available.
Presented in a black box and gold, this divine nectar, enclosed in a sublime black bottleIt cultivates mystery and leaves itself to be desired... a unique experience!
This rosé, AOP Côtes de Provence Cru Classé, delicate and balanced, is a blend of Syrah 44%, Mourvèdre 29% and Tibouren 27%.
Our plot 'Le Clos Saint-Vincent', located on the seafront in Saint-Tropez, benefits from a strong maritime influence and a sandy draining soil.