The STAY TUNED gallery and Château Saint-Maur Cru Classé are joining forces for the summer of 2023 to bring you E-RAW-LUTION, an off-the-beaten-track exhibition featuring four artists women established and emerging, each exploring thethe importance of materials in their creation.
The exhibition will be spread over the three levels of the Château Saint-Maur, and the artists will be taking possession of the premises from 8 July to 30 August 2023, presenting some thirty works based on different materials. E-RAW-LUTION will present works by the artists Adeline HALOT, Tiffany BOUELLE, Athéna SADOUN & Zoé Vayssières are placed in relation to each other in a space that engages in a dialogue between the architecture of the site and nature, and plays with gravity, weight and balance by accumulating a variety of materials and irregularly arranged shapes.
Free admission from 9.30 am to 7.30 pm - 7 days a week.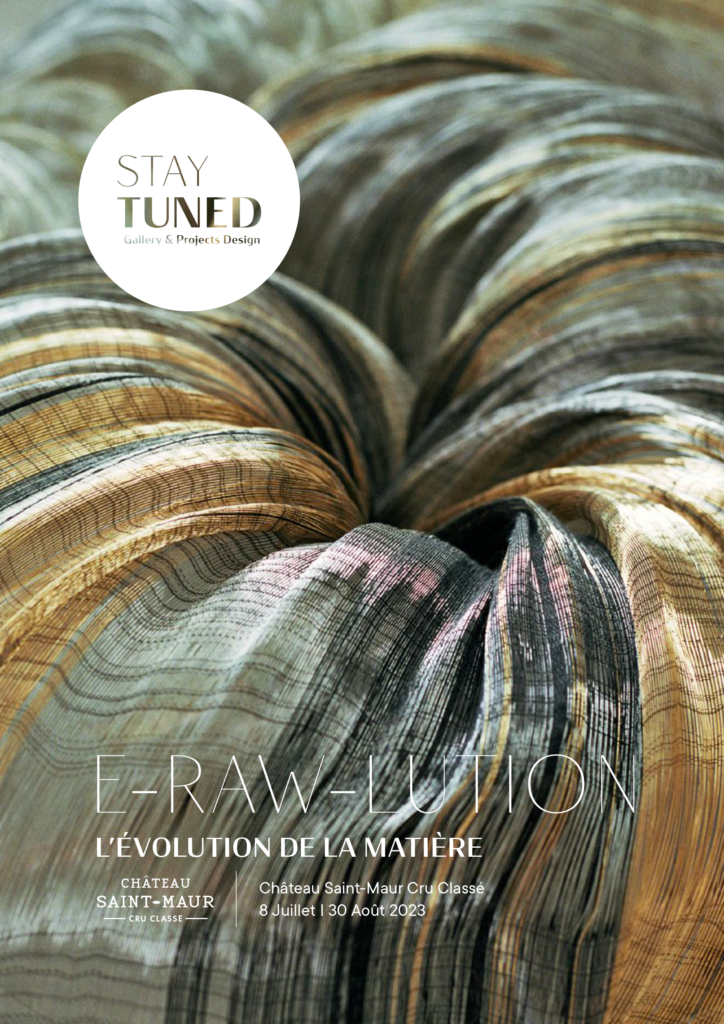 Adeline Halot, a young Belgian designer, is at the heart of this research, sublimating materials and textiles. This young artist is behind the development of textile works based on metal threads, her favourite material. These creations combine a subtle interplay of transparency and opacity, allowing the light that is so deeply rooted in her work to shine through.
"Without light, there is no matter."
Adeline has developed its own manufacturing processes, adapted to traditional trades.
Innovative and contemporary at the same time, the marked identity of her work reveals a dynamism, a need for the artist, and a desire to return to the raw material that is thread through manual, artisanal execution. By playing with the tension of the thread and its thickness, Adeline creates material effects that stand out from traditional weaves.
In a word, Adeline is a creator of space and volume, where her works structure and delimit a space through the light that sublimates the material.
These hand-crafted sculptural pieces express a desire to translate natural elements - minerals and plants - through weaving. These creations live in an architecture that captures the light and expresses a contemplative relationship with time. The combination of natural fibres and metal produces a dynamic result. Using different yarns, the weavings are shaped and the beams of light that pass through them give them a kinetic character.
Adeline Halot brings a new dimension to weaving. Her detailed creations are the result of an instinctive expression that defines the material on the borderline between art and design.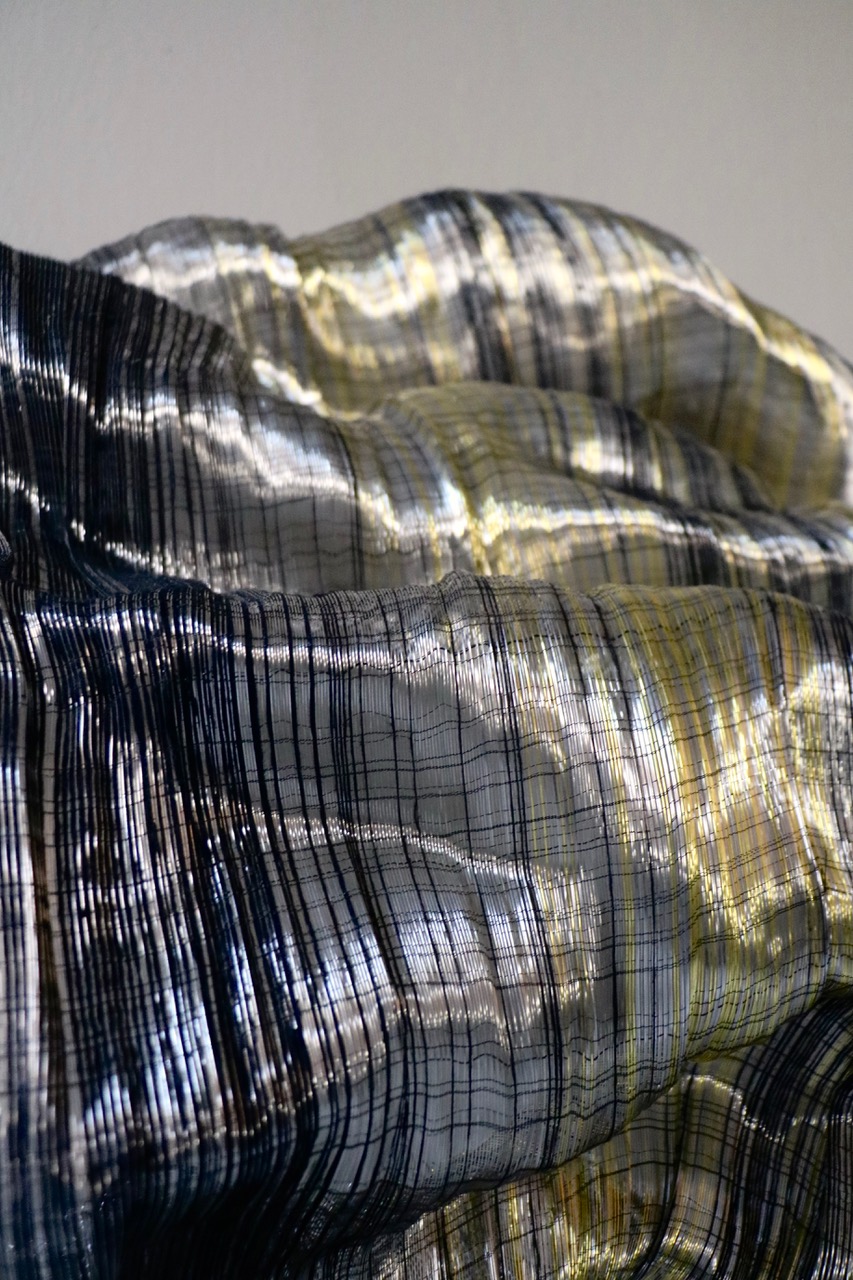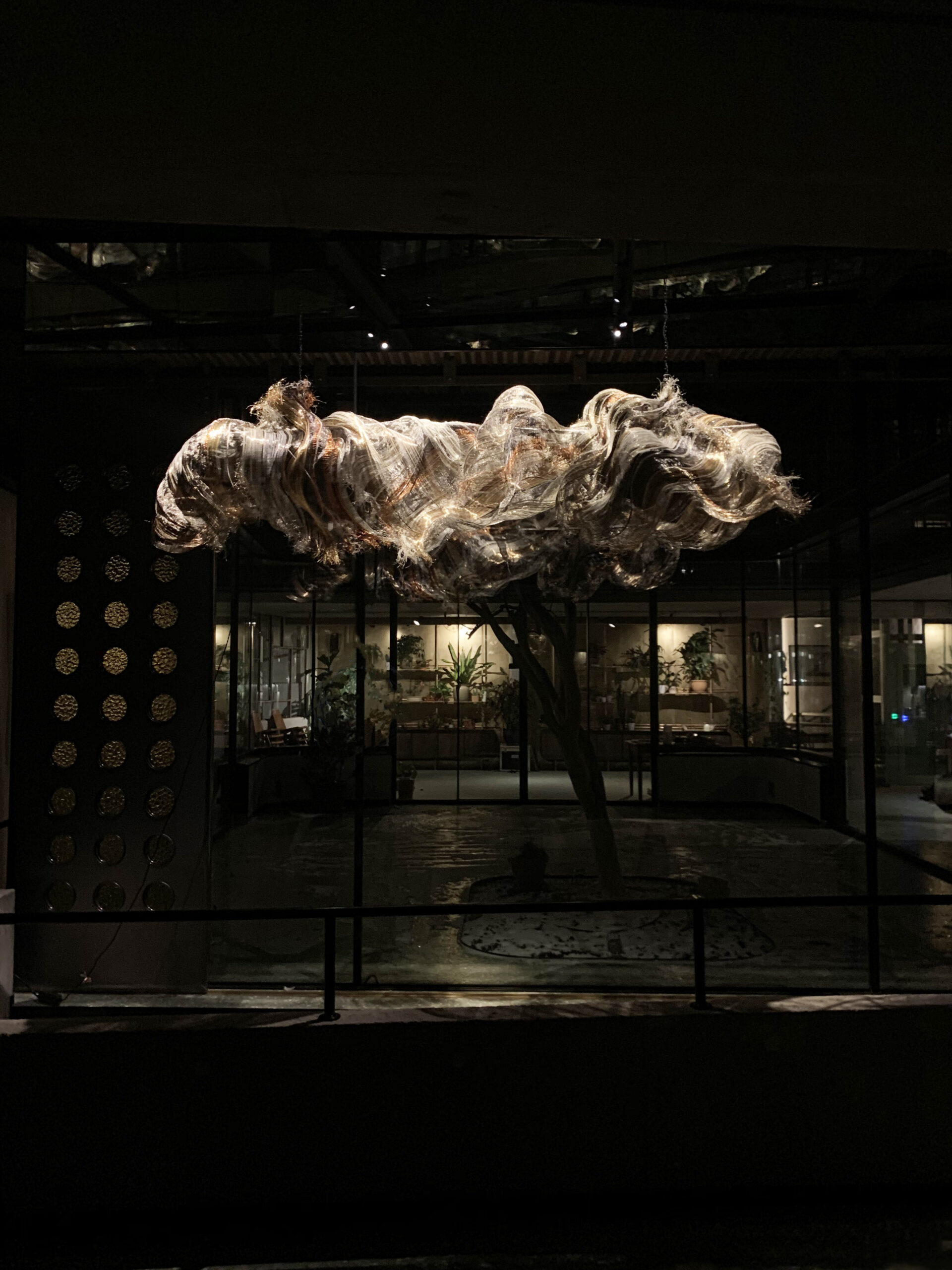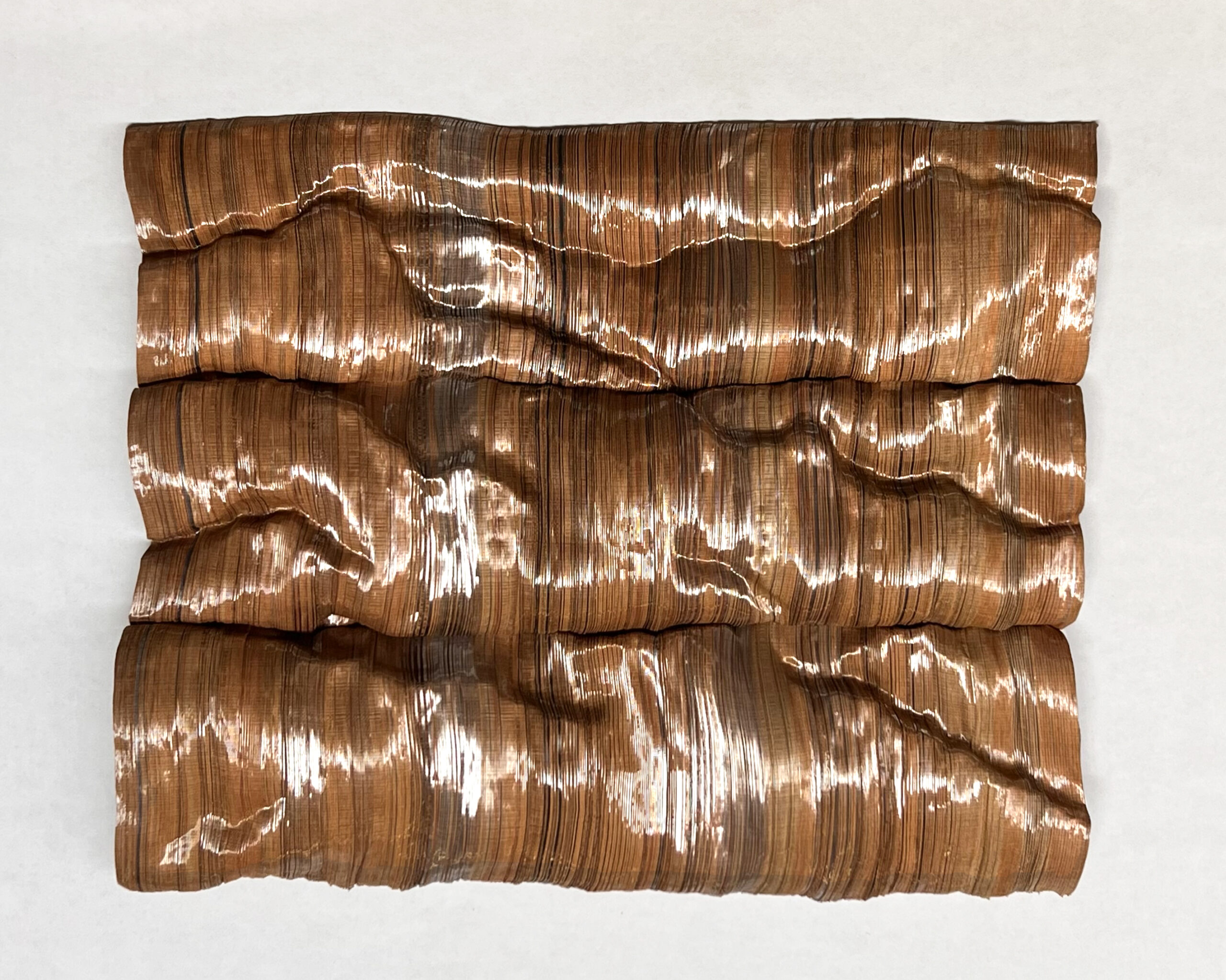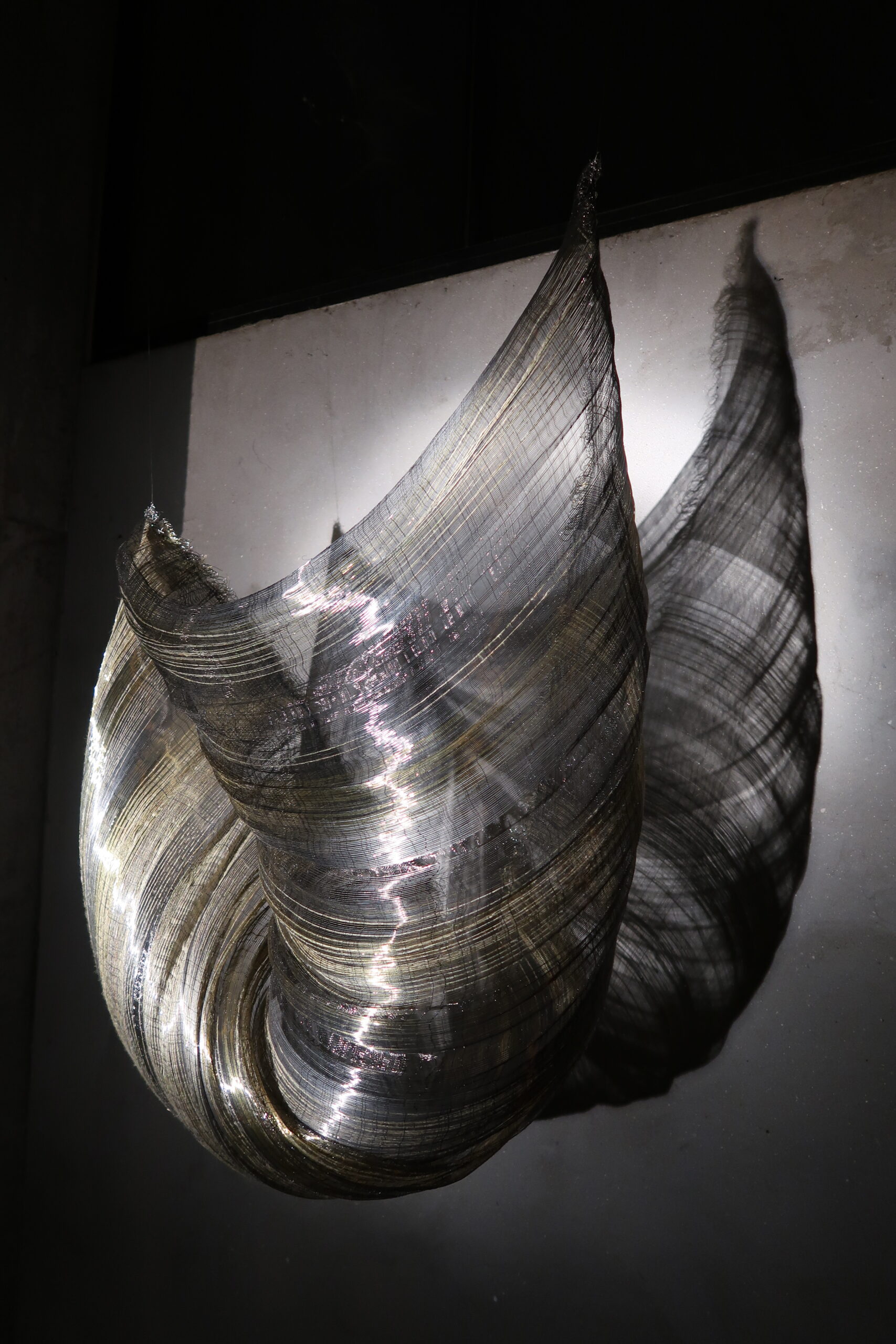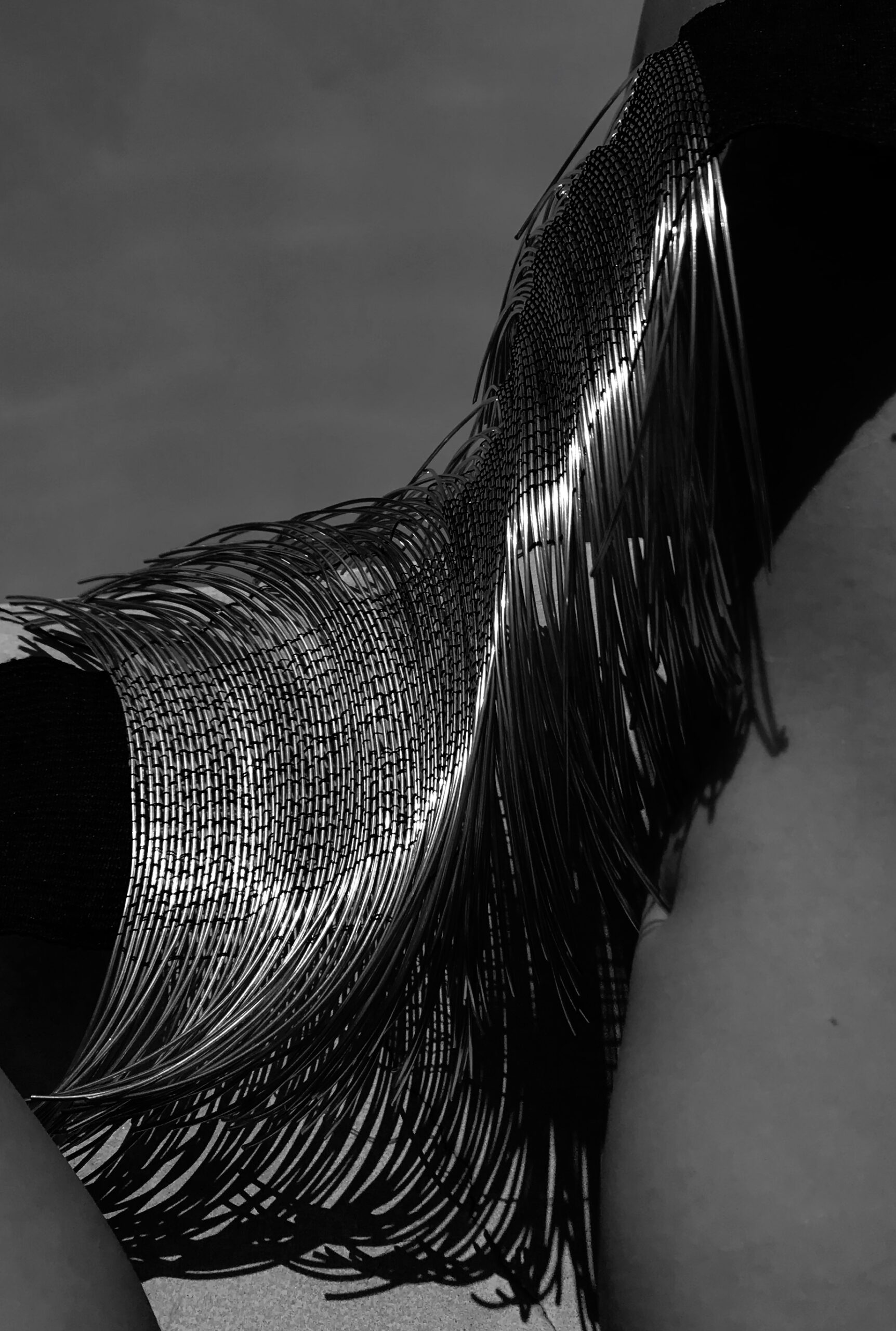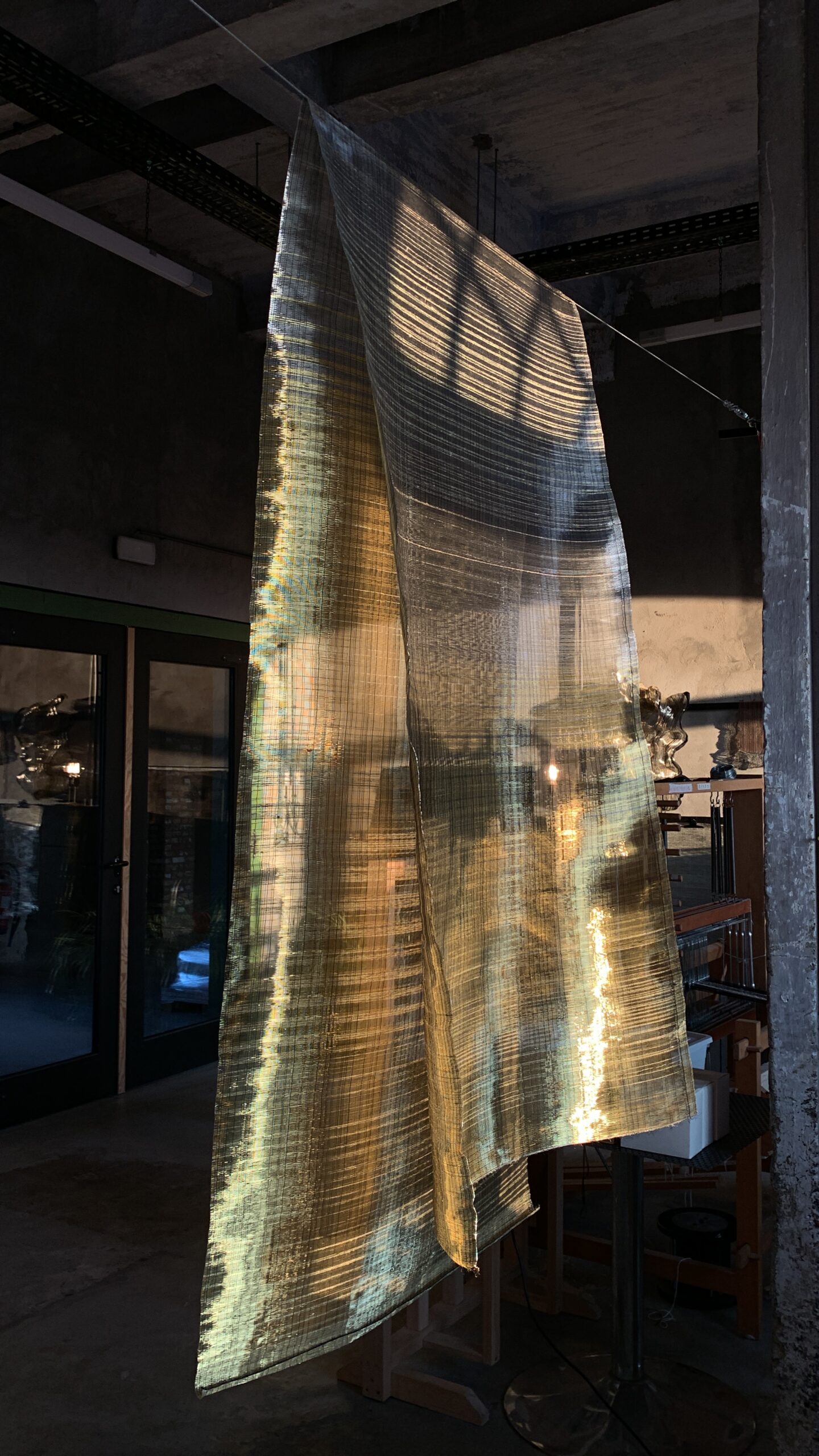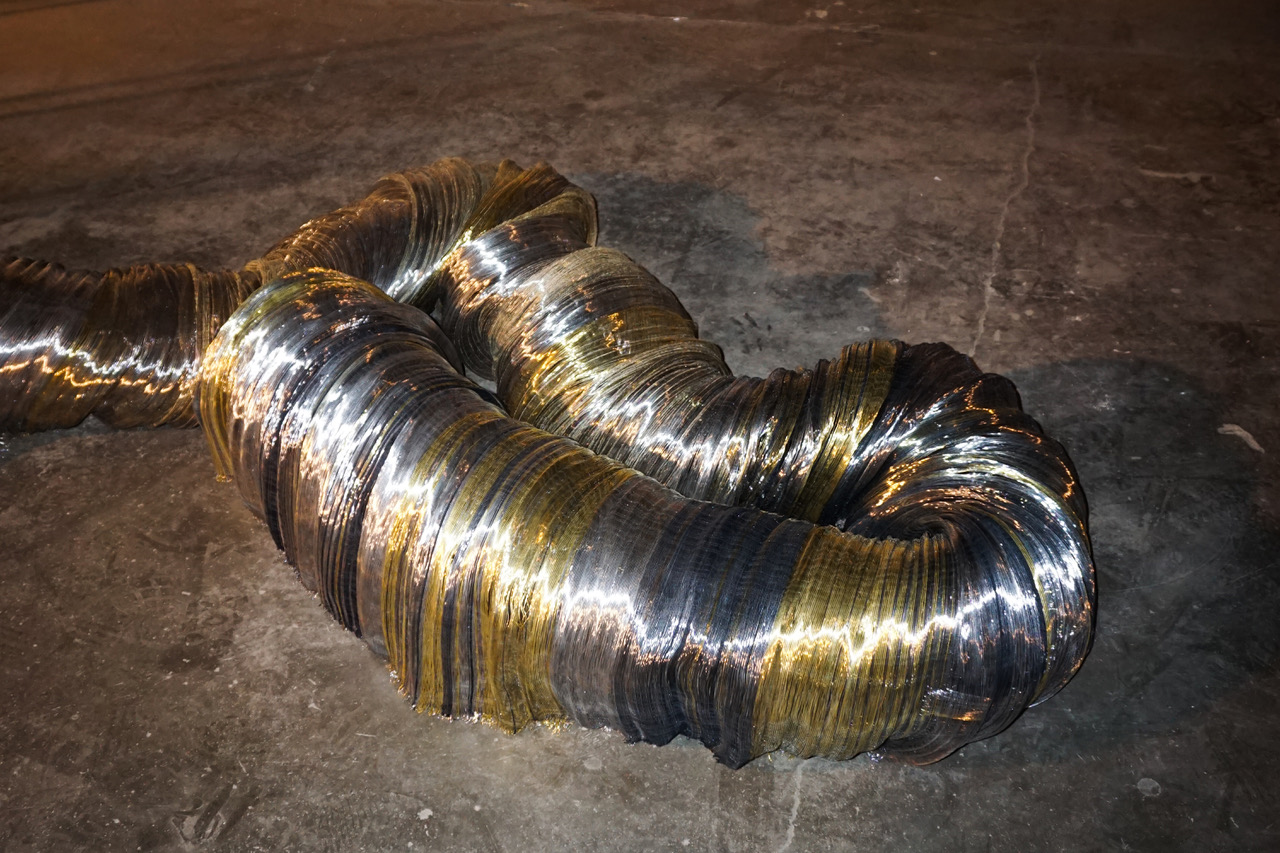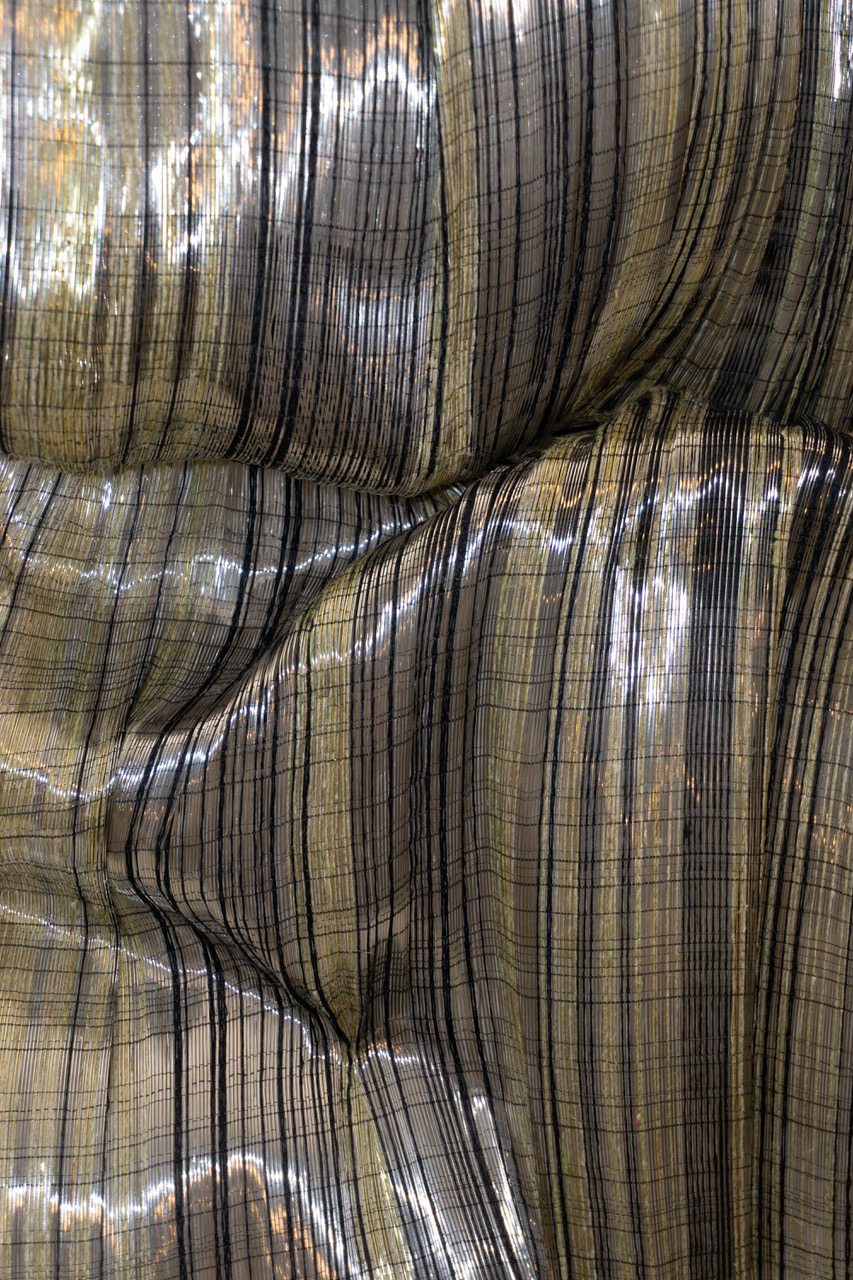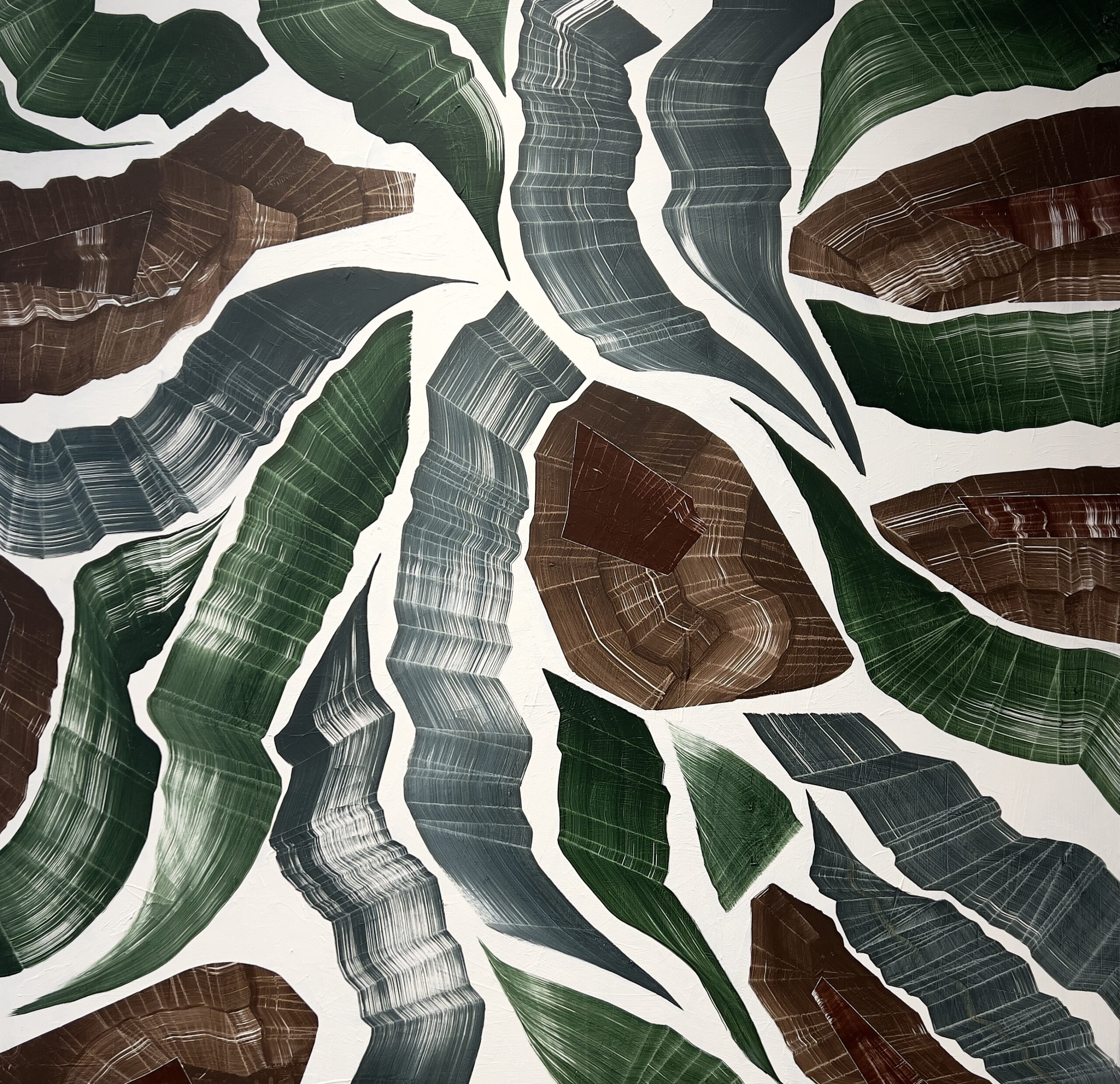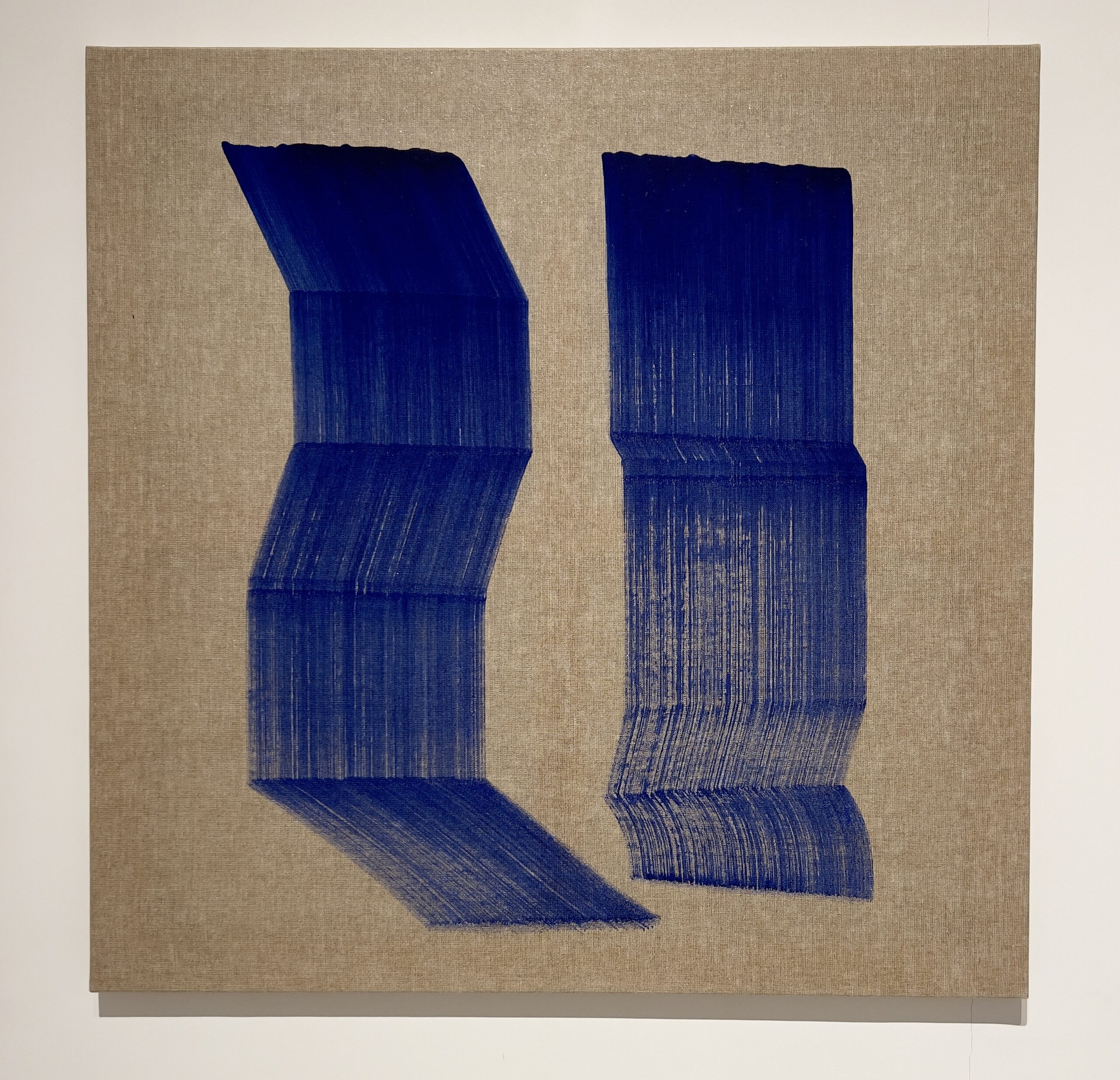 Tiffany Bouelle is a multi-disciplinary Franco-Japanese artist who creates works with abstract forms and a colourful palette. Intimate and committed, they tell of shared moments in life, women's stories, words and ideas that the artist gathers from her encounters.
At the heart of his process is writing, the guardian of words and thoughts, followed by drawing, which exhausts the subject to reduce it to its essentials, and finally the line, simple and pure, calligraphed in acrylic or Japanese watercolour.
Her meticulous, choreographed practice is akin to reclaiming the body and mind, a search for harmony.
A free spirit, Tiffany Bouelle refuses to be confined to any one medium, and is constantly developing her practice and technique, which she applies to both the world of fashion and that of the decorative arts. Expressing herself in a range of media, from painting and watercolour to textiles and sculpture, the artist takes us right to the heart of her creative process.
Tiffany's work combines childhood memories inherited from her Japanese roots with nature and women. Indeed, the body and the soul are the two main subjects of the artist's practice, in dialogue between the relationship that women have with their bodies at different times in their lives.
Fascinated by the discovery of these subjects, Tiffany Bouelle experiments with the invisible links around our existence and the history of these women through the abstraction of her works. The artist's artistic development is marked by this awareness of women in our society and how they perceive themselves. For Tiffany, it is essential to express these points through her work, playing with the boundaries that art might impose.
Zoé Vayssières is a French artist and graduate of ENSAD (École nationale supérieure des arts décoratifs). She began her career as an artistic director, mainly in the cultural field. Since 2013, living between Paris and Shanghai, she has been creating sculptures dealing with memory and the passing of time. She has recently received monumental commissions in China, including a public sculpture for the Jing'an International Sculpture Park (Shanghai).
"The photographer photographs, I photograph objectography. I mould, reframe and make timeless with bronze. Bronze is an obvious choice, as it has stood the test of time and is a material that acts as a reminder. I also use copper, a highly conductive material, to convey the forgotten. I combine everyday objects with engraved texts to explore the mutations and distortions of memory.
The artist collects objects that bear witness to the passage of time, whether fragile or disappearing. Her current work focuses on folds, which she transforms into bronze or copper.
Trained in art and typography, she is interested in words, quotations and forgotten names, which she engraves on her sculptures. This combination of texts and objects questions our collective memory, its sorting and its distortions.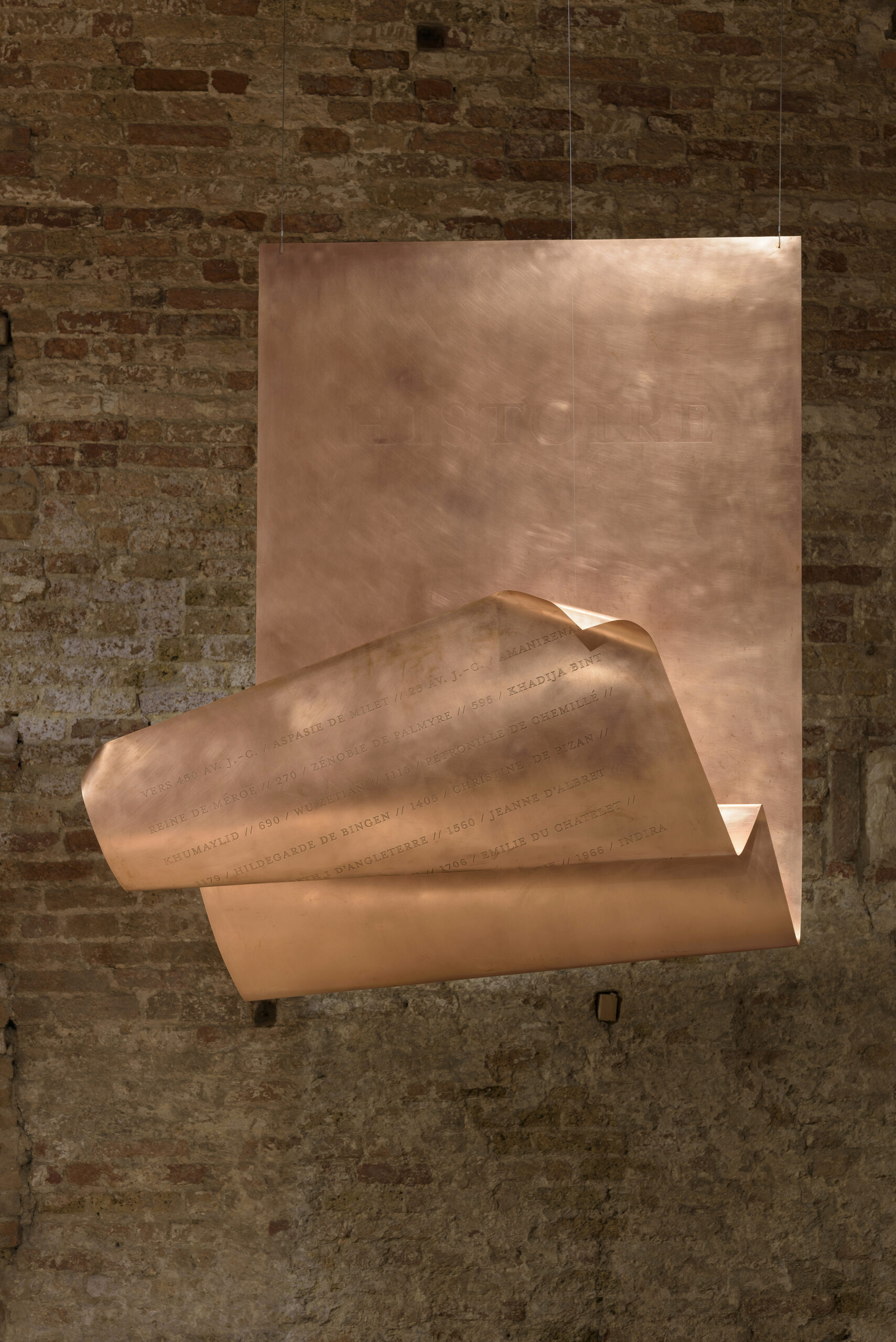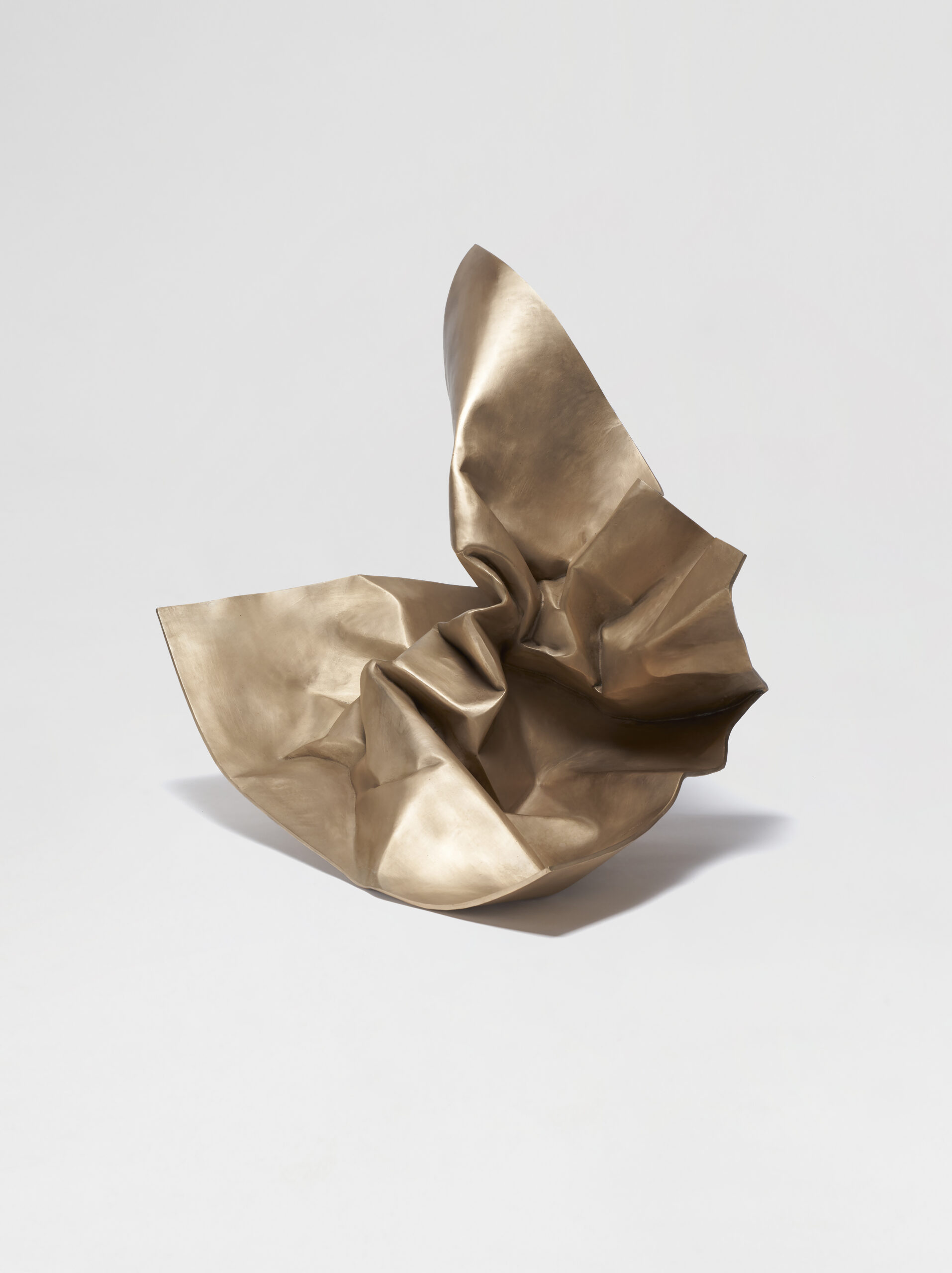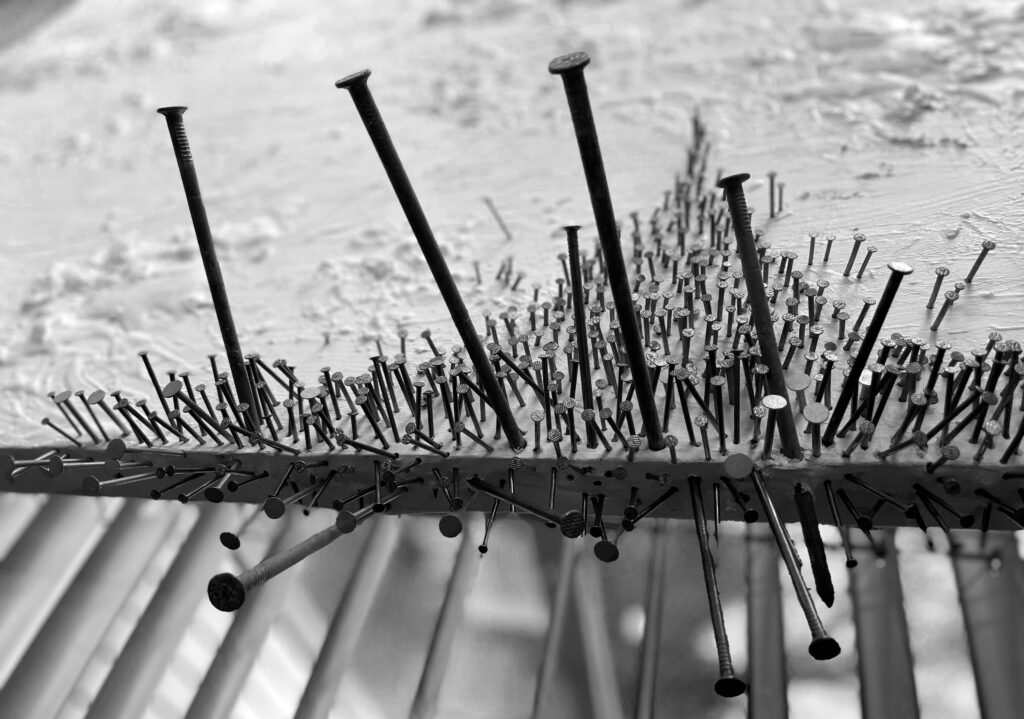 Through painting and photography, Athéna Sadoun expresses her emotions and her vision of the world around her. The youngest child in the exhibition, her youth and insouciance have led her to constantly question her perception and understanding of 'art' as such.
Her artistic process combines different methods that are close to her heart, with the material at the heart of this research. Because of her Indian, Moroccan, English and French origins, Athéna has naturally had this curiosity and ferocity to express what she feels.
Keen to explore her emotions, she seeks to communicate messages through her art and wants to raise awareness of the 'self' at the heart of her work.
Starting from her own questions as an artist about the treatment of others in relation to discrimination and racial prejudice, she has been interested in understanding how to interpret the way in which 'different' people are perceived by society, and the coping mechanisms they develop to deal with their different view of the world and the gaze of others.
Indeed, the way in which the same situation can be interpreted and managed by different people is fascinating. The theme that Athéna tackles in her work reveals identity disorders, enabling her to express the different facets of the personalities of people faced with the challenges of mental illness. She wants to explore how people suffering from mental illness conceal traumatic events in their lives, and how they can become imprisoned in their own 'mental' world.