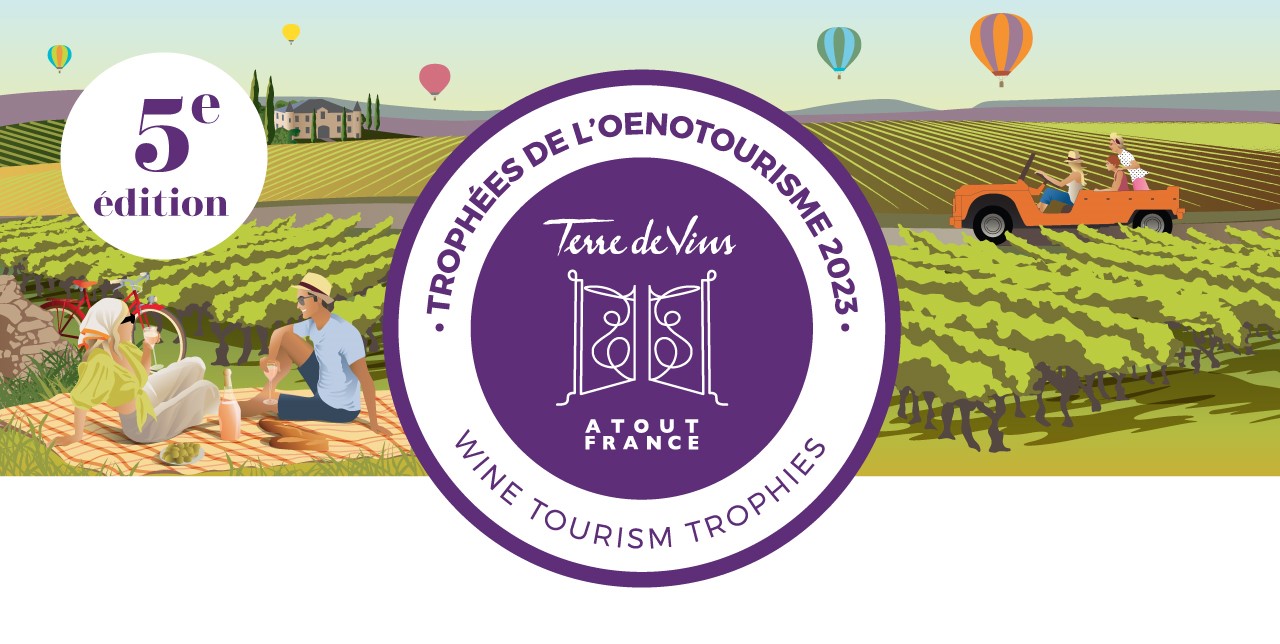 For the second year, Château Saint-Maur Cru Classé is part of the
Top 100 finalists
of the fifth edition of the
Wine tourism awards,
organised by Atout France and Terre De Vins. 
We have been selected from the 10 best wine tourism offers in Provence for the theme ART, CULTURE & KNOW-HOW.
This is a recognition for the domain and its team, which works every day to enhance the value of its know-how, its art of living and its prestigious welcome in the heart of the Côtes de Provence, in the Gulf of Saint-Tropez. 
The only annual competition that rewards wine estates for the excellence of their wine tourism services. This challenge highlights and encourages the wineries, estates and châteaux that work hard every day to put in place strong wine tourism proposals that are adapted to the demands of their customers.
The 18 winners will be announced on 6 June at the Hôtel de Région in Lyon.
While waiting to discover the winners, discover our wine tourism offers: