Salon esprit vin - Saint-Tropez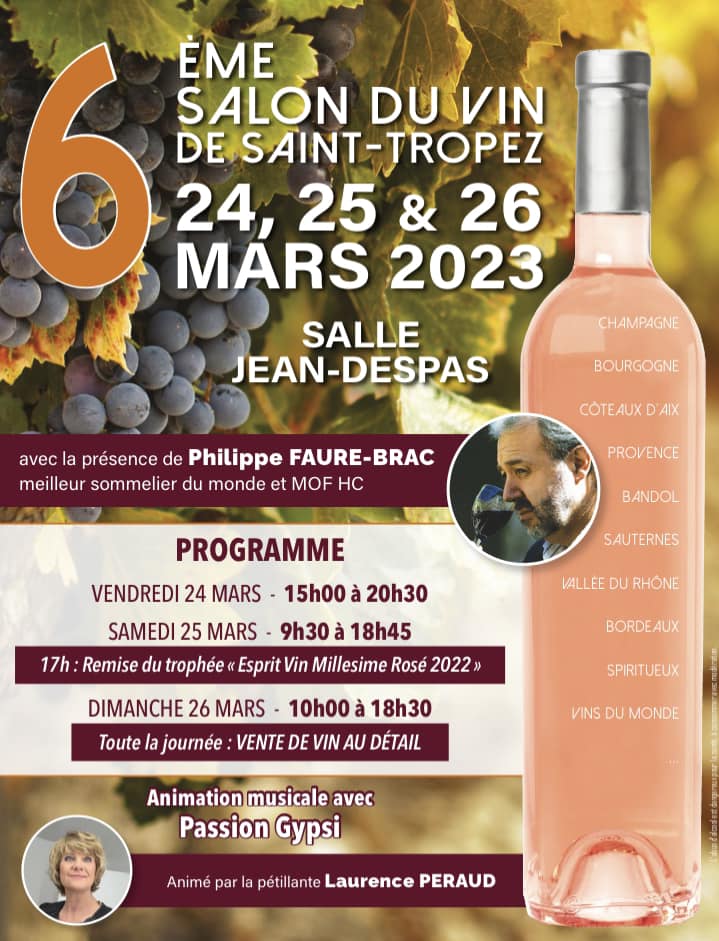 From Friday 24 to Sunday 26 March 2023
Join the Château Saint-Maur Cru Classé team at this not-to-be-missed event in Saint-Tropez. We'll be delighted to help you (re)discover our vintages and new vintages.
The Saint-Tropez Esprit Village association of shopkeepers is organising the "Esprit Vin" Saint-Tropez wine fair again this year, with the support of the town.
In the presence of Philippe Faure-Brac, World's Best Sommelier and MOF HC, and hosted by the sparkling Laurence PERAUD, host and wine journalist.
The wines on show come from all over France and the world. More than 70 wineries will be present. Tastings will be held throughout the weekend, and restaurateurs will be able to order the best varietals and offer them to their customers.

New for 2023, visitors to the show will be able to buy bottles of wine directly on site on Sunday afternoon.
Salle Jean-Despas, 83990 SAINT-TROPEZ