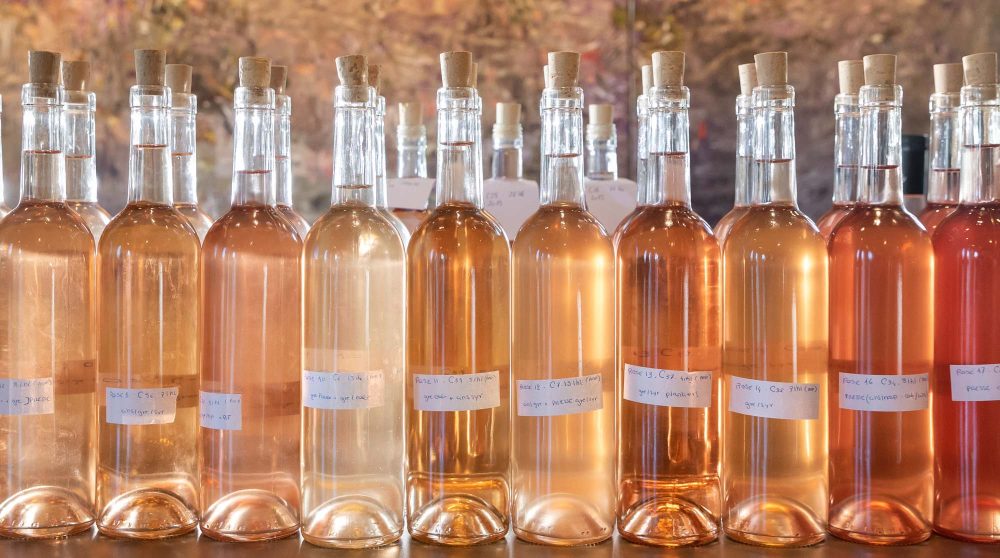 2021 - A balanced vintage at Château Saint-Maur
During the year 2021, the climatic elements were particularly capricious (hail, water stress, fires) resulting in a decrease in the quantity of grapes.
Despite this, the juices are of very good quality. The 2021 vintage looks set to be aromatic and balancedBut you will have to be patient before you can taste it.
We are currently in a period ofassembly. The fermentations of the juices are finished. We will now blend the juices from the different grape varieties to create our cuvées, taking care to find the right balance to offer you expressive, fresh and delicate rosés !
At Château Saint-Maur, each plot is harvested and vinified separately. This piecemeal approachThe new "blending" system, which allows Patrick Galliano - oenologist and technical director, Amélie Rimbaud - cellar master and the cellar team to appreciate the organoleptic characteristics of each grape variety and terroir during the blending tastings. 
Thus, they will be able to create our rosé, white and red Côtes de Provence Cru Classé and Vin de Pays du Var wines, like artists who select their colours on their palette to create a harmonious painting.