our sommelier's tips for storing and serving
In general, place your bottles lying in the coolest room and protected from light.
The ideal storage temperature is 12°C with a maximum of 17°C. But more importantly it is the temperature stabilityAvoid variations.
For our red wines that you want to age, such as L'Excellence, a wine cellar is ideal. Temperature at 12°C, humidity around 70%. Remember to take the bottles out of the boxes.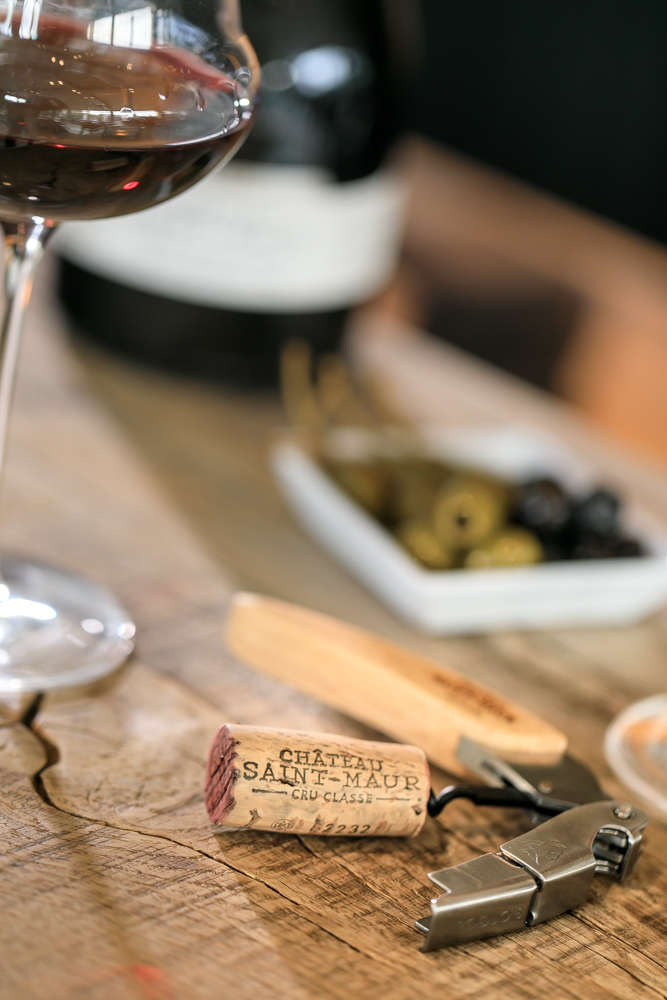 The Château Saint-Maur Cru Classé wine department
For our rosé and white winesThe ideal average operating temperature is approximately 6 or 7°C. By the time you take it out of the fridge and serve it in glasses, it should be at the right temperature to enjoy. Bring an ice bucket to keep it fresh on the table. 
Forgot to chill your bottle? Do not put it in the freezerbut dip it in a bucket with ice cubes with a good handful of salt. The latter will accelerate the melting of the ice cubes and the release of cold for a quick, fresh bottle.
We often hear that red wines should be served at room temperature. This is not entirely true. 
It's called room temperature, because before, rooms were not heated, they were the coolest rooms in the house. Too fresh, the aromas are blocked red wine, too hot and may become heavy. 
The Château Saint-Maur cuvée Saint-M red will benefit from being served at a temperature between 12 and 14° depending on your tastes and possibly the season, no need to decant the wine.
For our vintage Red Excellence A temperature of about 15° will be more accurate. You can decant your wine to soften it.